Today I would like to share an article about TPU PATCHES for yours.
Firstly,what is TPU materials ? As we all known ,TPU is the abbreviation of thermo plastic urethane. This material has excellent properties of high tension, high tensile strength, toughness and aging resistance. It is a mature environmental protection material.
Secondly , why we choose TPU? When we adopt this material, it can give you a premium, fine texture, colorful appearance and very nice details and patterns on the patches, crests and logos. As a result, it can make users feel interested in them! For graphic or logo applications requiring an embossed appearance, TPU material is absolutely a good choice. And glossy, matte or metallic effect can be shown the premium appearance.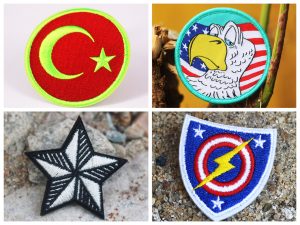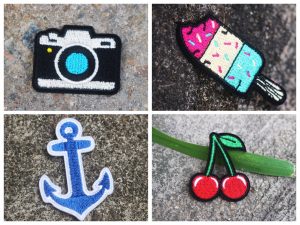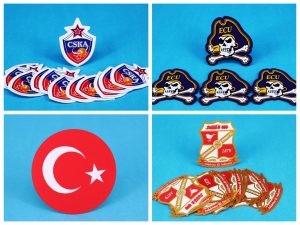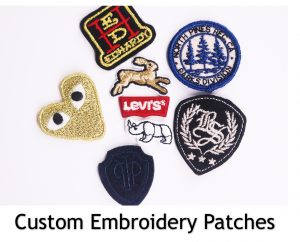 Thirdly,what are the TPU features ? The silk screening printing logo and pattern are available on the surface of TPU, so it can meet with various requirements of customized designs. Also, by laminated with base materials, it can be a heat transfer patch or a sewing patch. TPU is a eco-friendly and non-toxic material. What's more, with laundering and abrasive resistance, TPU badge can pass the 25-hour washing test when transfer it on the garment.
All in all, it is no more than a wise choice to choose TPU as your garment accessories.This product is aiming different industries in the textile sector (Sport, fashion…) but also other fields with the adhesive version. The visual above allow you to appreciate the Premium embossed feature and the remarkable finesse which are unmatched.
Main points of the Tex-Premium :
1. available in "transfer set", "patch sewing" (in process) or in a "stick form" for other support than textile (perfume bottles…)
2. no colour limitation
3. available with a "metallic" finish
4.reproducing the finest patterns
5. embossed visual and touch with the front in relief (3D) and a perfectly flat back
6. possibility to add a color anti-migration barrier (block out version for sport shirts)
7.excellent washing machine resistance : resistant to dry cleaning
8. production in small series (hundreds) to large quantities (tens or hundreds of thousands)
9. easy resupplying